When it comes to investing in real estate, it's important to choose the right developer to work with. The Real Estate developers in Ghana you choose will be responsible for designing, constructing, and delivering your property, so it's important to choose someone who has a good reputation and track- record. In Ghana, there are many real estate developers to choose from, so it's important to know what to look for when selecting the best one for your project. The idea is not just to feed you with a list of real estate developers in Ghana or the top 10 real estate companies in Ghana that you can work with. But to give you tangible advice on what to look out for when you want to hire or work with a real estate developer.
Here are some key factors to consider when choosing a real estate developer in Ghana. Fortunately, as a top real estate agent in Ghana, I work with the best developers in the country. Working with an agent like me, Ana Arkutu, is one of the best ways to find a developer that will be best suited for your needs.
Reputation
When it comes to choosing a real estate developer, reputation is everything. A developer with a good reputation is more likely to deliver a quality project that meets your expectations. You can start by researching the developer's track record and reviews from past clients. Look for developers who have successfully delivered projects on time and within budget, and who have a good reputation for customer service. I know major real estate companies in Ghana so I will be able to guide you to reputable companies that will help you maximize your investment. Look out for companies that have a reputation as one of the best real estate investment companies in Ghana.
Experience
The experience of the real estate developer in Ghana is also an important factor to consider. Developers who have been in the industry for a long time have a wealth of knowledge and experience that can be invaluable when it comes to designing and building your property. They also have a better understanding of the local market and can provide insights into the latest trends and demand in the area. There are some real estate companies in Ghana that have been in the business for over 30 years and others that are under a decade. I tell clients that the company could be just 4 years old but may have staff and founders that have been in the real estate industry for over 30 years. So, it is always important to know the experience of the management of the company.
Portfolio
When choosing a real estate developer, it's important to review their portfolio of past projects. This will give you an idea of the type of properties they specialize in and their style of construction. You can also see their past work to determine if it meets your standards and expectations. A developer with a diverse portfolio of projects is usually a good sign, as it shows that they have experience in various types of properties and are not limited to a specific type of construction. Check their websites, most real estate companies have an extensive portfolio page on their site to convince people like you.
READ ALSO:  What to Look Out for When Buying An Apartment in Accra
Financial Stability
Money makes the world go round they say. Working with a financially stable real estate developer is critical to the success of your project. A developer who is financially stable will be able to complete the project within budget and on time. The average person may not have access to all this information but an experienced real estate agent who works with top developers in Ghana will be able to judge based on their track record. A developer who has a history of financial instability should be avoided at all costs, as this could lead to delays in the project or even a complete failure to the project. Do your due diligence.
Customer Service
Good customer service is important in every industry, and the real estate industry is no exception. A good real estate developer should be responsive to your needs and concerns and should keep you updated throughout the construction process. They should be willing to answer any questions you have and should be transparent about any issues or delays that may arise. Unfortunately, most homebuyers do not know much about the terms of a sales and purchase agreement and may not even ask many questions. Whereas only a few homebuyers who do, get adequate response from developers. A developer who does not provide good customer service should be avoided, as they may not have your best interests at heart.
READ ALSO: Buying Real Estate In Cantonments
Quality of Work
The quality of work is a critical factor to consider when choosing a real estate developer. You want to work with a developer who is committed to delivering high- quality work and using the best materials and techniques. You can review the developer's past work to get an idea of the quality of work they produce. You can also visit their current projects to see the quality of work being done in real- time. If you live outside of Ghana and cannot visit them in person, then you can always employ the services of a professional real estate agent to give you an unbiased opinion about the quality of their developments.
Licenses and Permits
Working with a licensed and permitted real estate developer is essential. It ensures that the developer is operating within the law and has the necessary qualifications and certifications to carry out the project. You should ensure that the developer has all the necessary permits and licenses to operate in Ghana and that they comply with all the regulations and laws in the industry. You can run checks with the Auditors General Department and also with Ghana Real Estate Developers Association (GREDA) to verify their authenticity. Even after you verify the developer, you will still need to do your background checks about the land on which the property is being developed. The Lands Commission can help you with this search as well. All these checks are a small portion of what a professional real estate agent will do for you so you can be rest assured that you are investing in a safe place. 
Innovative Approach
Innovation is important in any industry, and the real estate industry is no exception. A real estate developer who is innovative in their approach can bring a fresh perspective to your project and provide solutions to challenges that other developers may not have considered. Look for developers who are willing and open to new ideas. There are developers in Ghana who even have rooftop drive-in cinemas so you can imagine the possibilities.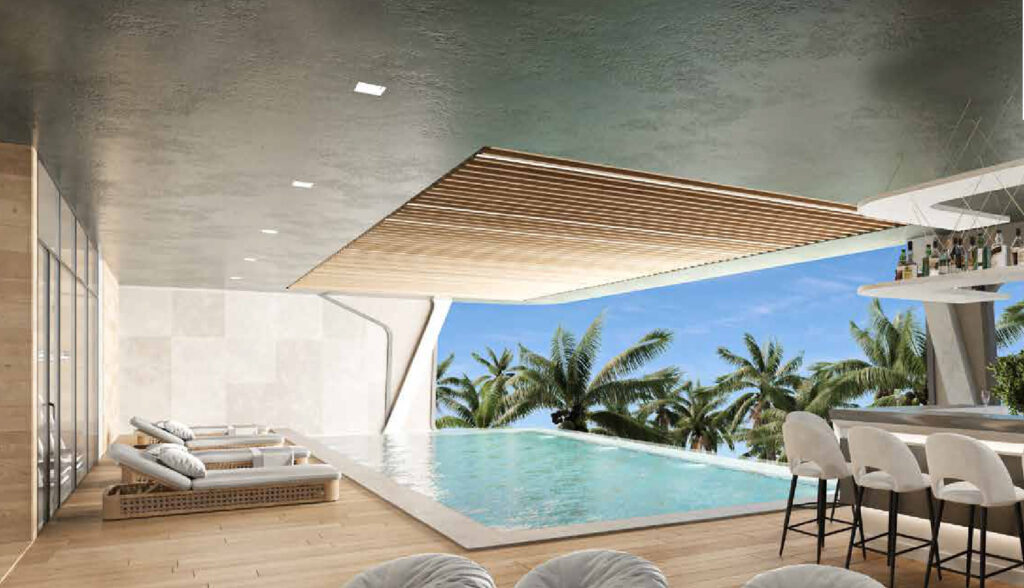 I hope this information will guide you in your property search and to work with the best Real Estate developer in Ghana for your project. Do feel free to reach out to me if you have any questions. I am always glad to lend a helping hand. Ghana has great developers that are professional and deliver world-class construction. As your real estate agent who has worked with a number of developers, we will look at the various developers on the market and their developments to determine which developer best suits your investment goals – you can develop this further.